Remote Research Internship
If you are planning to embark on a career in the field of IT industry, then an internship at LAA will be ideal for you. The LAA Internship Programme offers you practical work in one of LAA's priority areas. Aside from helping you understand the Organization's mandate, programmes, and main thrusts, it also enhances your academic knowledge with relevant work assignments that can help you prepare for your future career.
Experience is becoming a crucial factor for employers when deciding who gets their foot inside the door. It's strongly advised that students and graduates take the opportunity to complete a period of work experience to ensure they have a competitive advantage over their peers; and that's where an internship can make all the difference. Gaining work experience is key for boosting your employability. We understand that for students it is not very convenient to physically be present in the office while office hours and complete his/her internship within the stipulated period. Therefore LAA have come up with a new and efficient concept of internship which will help undergraduates to enhance their skills and gain work experience for his/her field of interest. The idea we are proposing is a Remote Research Internship.
WHAT IS REMOTE RESEARCH INTERNSHIP?
A remote research internship is the one where the candidate can do his research from a remote location, without the need to be physically present at the office during office hours. Undoubtedly, it is convenient for many who have certain restrictions or limitations. This internship will be reviwed by LAA as being an educational opportunity for you, rather than a part time job. As such, your internship will include training, orientation and focus primarily on learning and developing new skills and gaining a deeper understanding of concepts through hands-on application of the entire knowledge you researched for. We also genuinely feel that this can be a very excellent opportunity for students from all over the world to work and gain great experience and complete his/her internship period while working for a Multinational Company. This will be a USP i.e. Unique Selling Point for any undergraduate. In this research internship, the students will be given a topic which will meet both the student's field of interest as well as the current trend of technology booming in the industry. This will not be just a typical internship which makesthe student to work for our company instead they are expected to perform a deep dive research of his/her topic and maintain the proper documentation for the same. The documentation will be keenly supervised by the mentors and on the basis of this document the student's performance will be evaluated. This research internship will comprise of 6 months where students are expected to complete his/her research in respective topics.
Internship Programs
DevOps
Docker, Kubernetes, CI/CD
DevOps
DevOps track is based on microservice architecture where you learn about docker containers and Kubernetes.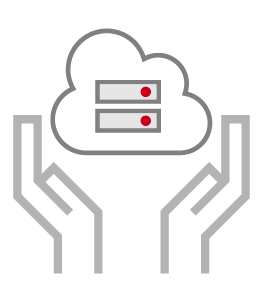 Public Cloud
AWS, Google, Azure and Openstack
Public Cloud
This Internship Track is designed for Cloud Administrator who wants to explore all major cloud plateforms.
Private Cloud
Ovirt
Private Cloud
This Internship Prpgram designed for Private Cloud technologies
Security
Infrastructure and Web Application Security
Security
This Track is all about Infrastructure and Web App Security where you learn about Security Compliances, Web and Infrastructure Hardening Techniques.
Python
interpreted, high-level, general-purpose programming language.
Python
Python is a programming language that lets you work more quickly and integrate your systems more effectively.
Linux Administration
Linux is a major force in computing technology, powering everything from mobile phones and personal computers to supercomputers and servers.
Linux Administration
Linux administrators are back-end IT specialists who install, configure, and maintain Linux operating systems in a variety of organizations. This role involves server-side operations and troubleshooting tasks that support business-critical and development activities.
BENEFITS OF REMOTE RESEARCH INTERNSHIP
​Flexible Timings
One of the best things about a remote internship is that you can have the flexibility of time in most cases. As you are provided your part of the work a week or month in advance, you can choose how you do it. Although there are deadlines, it is not mandatory to do your work during the office hours. So, if you are occupied during the daytime, you can choose to complete your work in the evening and submit it before the deadline.
​More independent
In a remote internship, the work is more independent. You are more of an independent worker, so you learn to manage it all yourself. You do research on your own which helps you improve your skills and barely depend on anyone to help you with the work.
No cubicles
If your work is creativity based, it can be really difficult to come up with ideas within the office cubicle. From this point of view, the availability of a remote internship is a boon.
More productive and better exposure
Your college internships should be more productive and a remote internship provides you just the same. Being a foreign intern will give you a great exposure of work and make you aware of modern technologies.
Improve Your Communication Skills
You need to check emails and respond promptly. Be proactive. If you need to communicate something, speak up, whether by emailing, calling or video chatting.
College Credit or Paid?
Remote internships may be unpaid but will give you college credit. Don't skip the opportunity. While paychecks won't be flowing into your bank account, earning college credit will save you money in the long run. Also, treat your internship like a job and a class. The work and effort you put in will determine how much you get out of it. It is also preparing you for future opportunities and careers.